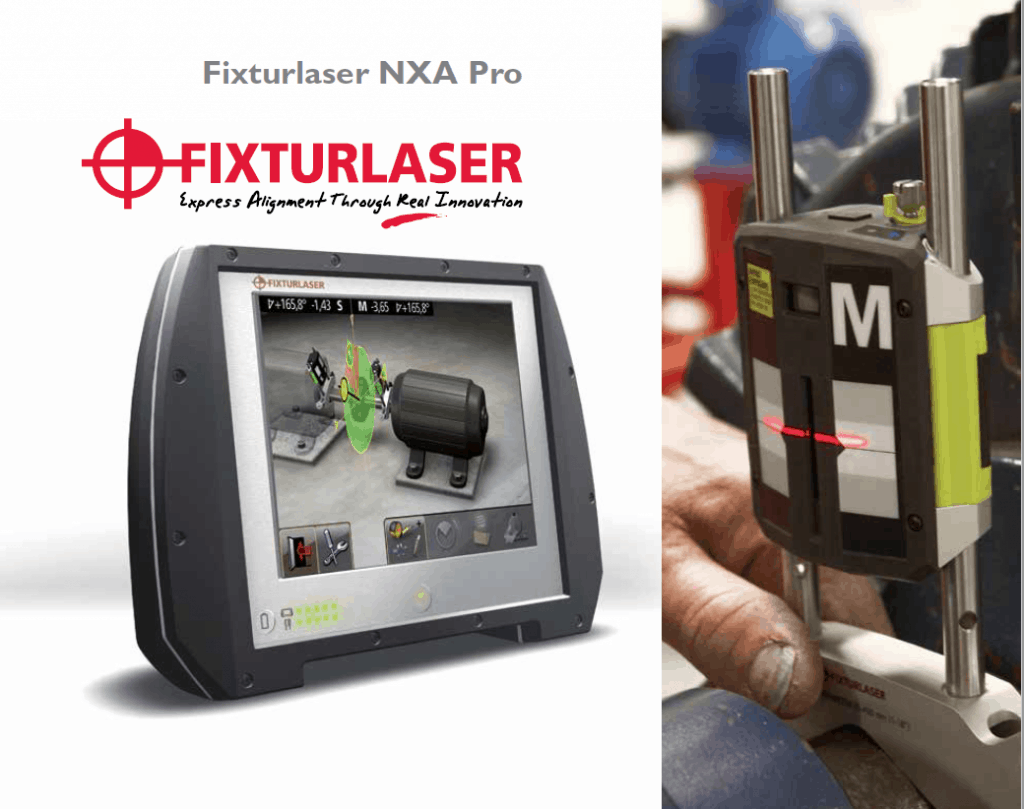 Fixturlaser NXA Pro
This is a masterpiece in usability – bringing the latest technology from the video gaming world and smartphone developments to the industries' shop floors. Since the introduction in the mid 90's, we have used and refined our well proven icon driven graphical user interface.
This combined with a durable touch screen to make the precision alignment task as easy and quick as possible, also for the occasional user with the Fixturlaser NXA Pro we have improved the usability even further with the OmniView function – a state-of-the-art solu-tion eliminating any doubt on how to adjust the misaligned machine. OmniView shows the machine on the screen exactly as you see the real machine regardless of where you are positioned.
The Fixturlaser NXA Pro display unit is rugged, rubber coated aluminum IP65 sealed, and ready for any alignment job. Battery capacity is well beyond the normal workday and a Quick-charge function to make it ready for the night shift.

Fixturlaser NXA Pro Sensor Units
As pioneers in using CCD technology for precision alignment, we are proud to present the Fixturlaser NXA Pro with the second genera-
tion of scientific grade sensors. This sensor technology combined with dual high-end inclinometers, and a gyroscope in each sensor unit, makes this compact unit the most accurate and precise sensor of its kind on
the market. New algorithms, a new very compact and stable housing,
and an unparalleled power management, and you have an unbeatable solution for precision alignment even in the roughest conditions.
These sensors are powered through the built-in batteries and communicate with the display unit over Bluetooth. Wireless communica-tion is preferred in most cases, but optional wires are available. The built-in gyroscopes facilitate the alignment of vertically mounted machines.